Collection: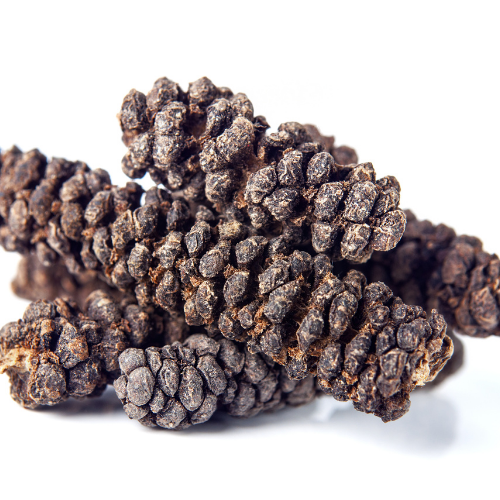 Collection:
Long Pepper, whole, Organic, 60g
Long Pepper, whole, Organic, 60g
Regular price

Sale price

$6.80
We get our Long Pepper from Mountain Rose Herbs in Oregon, USA. Mountain Rose has an excellent selection of high quality, fairtrade, organic herbs and spices and I often look to them for more exotic varieties. Organic Long Pepper is whole and stored in a dark, cool, and oxygen free environment to retain its goodness.
The long pepper has been used for centuries in Mediterranean, African, Indian, and Indonesian cooking, or try substituting it where you use regular black peppercorns for a slight twist. 
Unless you are using it whole in pickling, teas, or brining, you will need an electric grinder or mortar and pestle to use it.