Collection: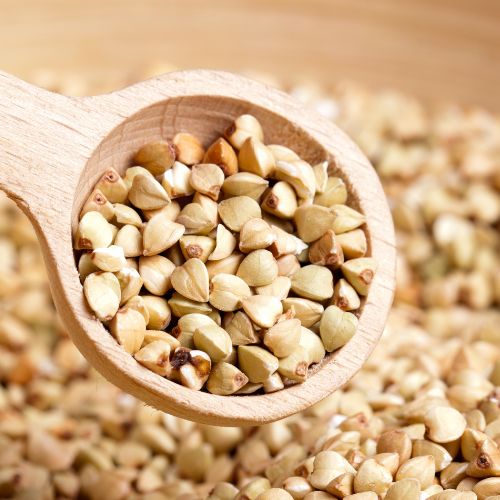 Collection:
Buckwheat Groats, hulled, organic
Buckwheat Groats, hulled, organic
Regular price

Sale price

$16.00
We get our whole buckwheat groats form Tootsi Impex. Though it may have "wheat" in its name, it is not related to it in any way and is a wholly gluten free grain. Buckwheat is a seed that is classified as a cereal grain in food industries since it cooks like other common grains. 
Nutty in flavour, buckwheat groats are tender in texture once cooked, and can be used in both sweet and savoury applications. To get the best flavour out of your buckwheat, soak the groats over night and then rinse all the slimy stuff off of it. Cook at a ratio of 1 cup groats to one cup water, or use more water to make it more like a porridge.
Country of Origin: Canada